You've done your homework, and have come to the realization that this video thing might be worth giving a whirl on your company or organization's Facebook page. Congratulations!
You've made a wise choice. Recent changes to the Facebook algorithms are going to make it harder for advertisers to get into their customer news feeds organically. Which really leaves you with two choices…pay more for your reach…or create more engaging content. Considering that Facebook videos get more organic reach than any other post type…allowing you to reach more than double the audience you can with photos alone…this provides you with a good start.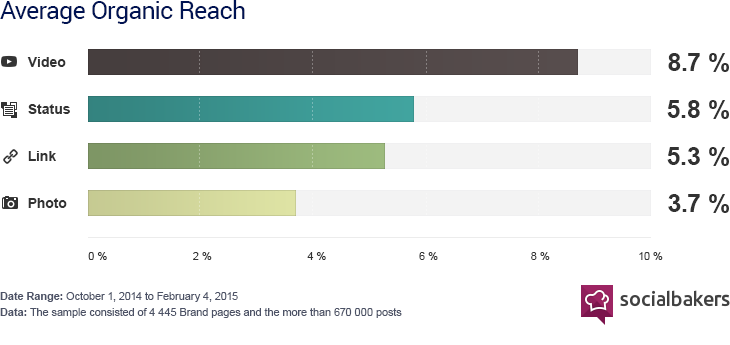 The next step…what kind of video do you want to make? Sure, you could just set up a camera and roll video on you talking about your favorite things…but if your content isn't engaging, you haven't really gained anything. As such, it helps to have a game plan…perhaps even some "strategery".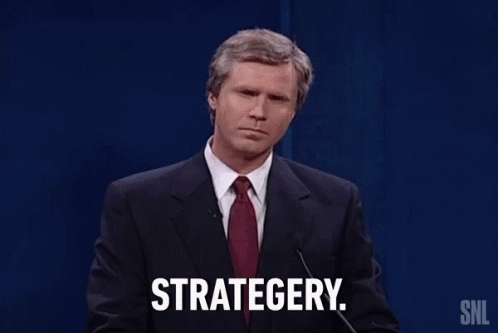 With that in mind, here are eight ideas to get your creative and marketing juices flowing:
A Company Overview Video: This kind of video can feature you or your staff explaining in your own words who you are, what you do, and why you do it. It humanizes your brand and is a great way to generate likes for your content and your page.
Special Announcements: Don't just tell the world about a new product or service…show it to them! You can also use video to announce upcoming events or special promotions. This is an excellent way to generate shares and boost your reach.
Show off your Products or Services: Demonstrate the cool things you offer with a short educational video. Show how something works or how easy it is to work with. With any luck, viewers will have a plethora of questions which they will ask in the comments, thereby boosting your engagement.
Show off Your Beautiful Brain: Believe it or not, you are an expert in your field. Yes. Seriously. You. Show off your thought leadership with a short video commentary or explainer video on a particular topic of interest to you.
How to's: By providing brief video tutorial explaining how viewers can do something on their own is a great way to build authenticity with your audience. While there is sadly no Facebook metric for authenticity, it is a currency that should never be overlooked.
Testimonials: Customers don't just have to take your word for it…they can take the word of one of your existing customers. This is another great way to build authenticity and it also allows you to leverage the Facebook reach of the person providing the testimonial, boosting your reach and generating even more likes and engagement.
Tis' the Season: By creating fun seasonal video greeting cards featuring you and your staff you can capitalize on the spirit of the season. These may not have as much shelf life as other videos, but they provide a great way to demonstrate the fun side of your brand…and who doesn't like having a bit of fun.
Answer Time!: Do you regularly get similar questions from customers? Address them in a video! End your video with a request for more questions, and let the comments and discussions commence!
No matter which idea you might choose to roll with, any video you produce needs to be consistent with your brand. As we like to say…your brand is not your logo…it's your story.
And if you need any help…by all means…drop us a line. We'd love to provide you with assistance as you get going with your video adventures!