A picture is worth a thousand words…but video is worth millions!
Chances are, if you are looking at this page, you are probably considering the possibility of leveraging the power of video. But on the off chance you are on the fence, here are a few statistics to help you understand exactly how powerful video marketing has become in recent years, according to news shared by HubSpot:
Video is projected to claim more than 80% of all web traffic by 2019.
Adding a video to marketing emails can boost click-through rates by 200-300%.
64% of customers are more likely to buy a product online after watching a video about it.
A third of all the time people spend online is dedicated to watching videos.
59% of company decision makers would rather watch a video than read an article or blog post.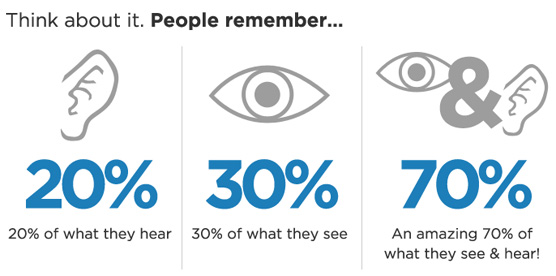 Convinced? Ready to get started?
Don't wait any longer to capitalize on this powerful marketing and storytelling tool. Hit us up with the details about the project you have in mind and we will get back to you soon to get the ball rolling!